Selected as a lighthouse comp

any in the new business (business diversification) field of the 2022 Mid-sized Enterprise Innovation Conference
The Ministry of Trade, Industry and Energy, together with the Korea Institute for Advancement of Technology, held the "Medium Enterprise Innovation Conference" on November 17th (Thursday).
The event was prepared to present a direction for the future growth strategy of mid-sized companies and to raise interest in innovation among mid-sized companies by promoting best practices in innovation. The awarding ceremony for the selection plaque was held.
Lighthouse companies are mid-sized companies that have achieved outstanding achievements in the three innovation areas of new businesses (business diversification), new markets (overseas expansion), and new systems (digital transformation). As an example, we have been selecting 10 companies every year since 2021 to set an example for other companies.
MCNEX was selected in the new business (business diversification) field in recognition of its achievements in developing security solutions using biometric information based on its camera module manufacturing technology.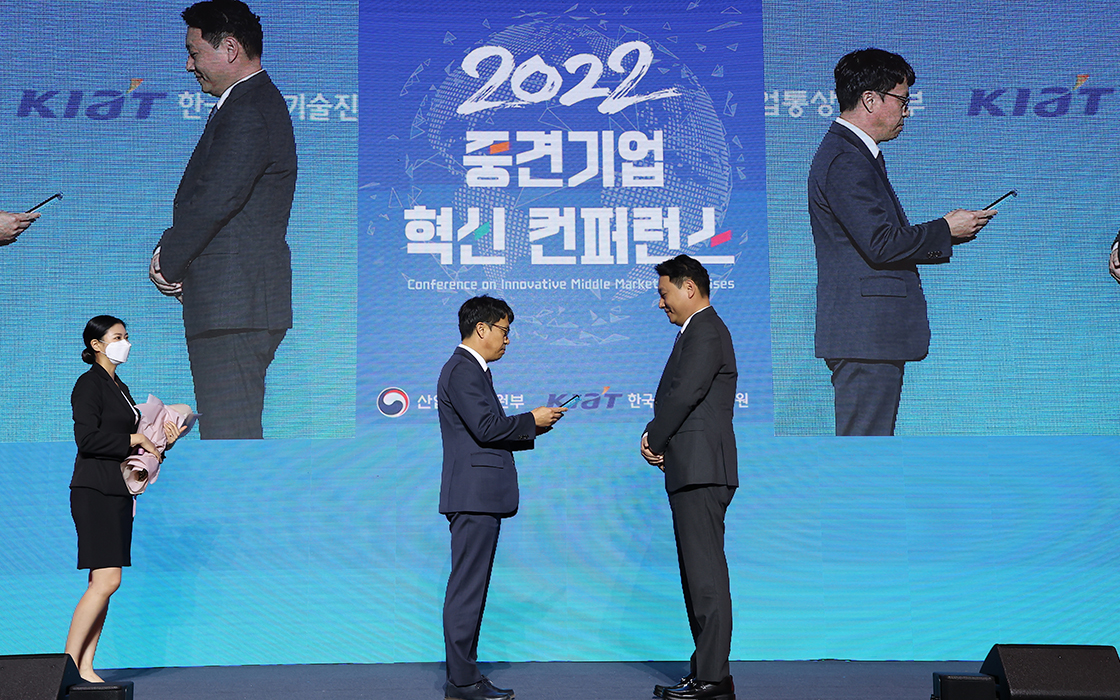 New business (business diversification) field lighthouse company selection plaque award ceremony (Vice President Seo Bo-hong of MCNEX)