Visual Identity
We are actively communicating with our company the brand philosophy and value contained within.
---

Core Technology Leading the Future
Here is a wordtype-form design utilizing MCNEX's English name. It is stable, future-oriented, simple, and highly recognizable. The harmony of the circle is based on the brand essence of "leading the future with the core technology of imaging solutions" and is dynamic, expressing a positive corporate image of unlimited growth. We are effectively amassing MCNEX's own visual branch assets.
MCNEX's CI is a core design element meant to express consistently MCNEX's identity and is also a benchmark for visualization in a symbolic way. It is a brand asset that visually expresses MCNEX's core value and philosophy


---
COLOR SYSTEM

---
LOGO MARK COLOR SYSTEM

---
SYMBOLISME
Consisting of words, designs, or combinations of such that represent the business,
it plays the role of separating from other businesses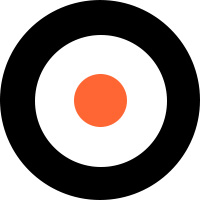 The symbol mark is made up of two circles that impart a feeling of stability.
The two circles signify endless growth leading the future with core imaging solution technology,
accomplished through ceaseless endeavor and innovation.